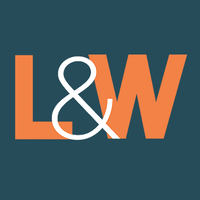 The Learning and Work Institute (L&W) are an independent policy and research organisation dedicated to lifelong learning, full employment and inclusion. They bring together over 90 years of combined history and heritage from the 'National Institute of Adult Continuing Education' (NIACE) and the 'Centre for Economic & Social Inclusion'.
The Institute want everyone to have an opportunity to realise their ambitions and potential in learning, work and throughout life. They believe a better skilled workforce, in better paid jobs, is good for business, good for the economy, and good for society.
Recently Claire has worked with L&W to examine the potential that the NHS has, as an employer, to help the country overcome the economic fallout of COVID. By acting as an anchor institution, influencing its supply chains and capitalising on the opportunity to recruit new staff into healthcare, there is huge scope for the NHS to have a positive influence on the UK's economic recovery.
Claire has also supported L&W with a recent examination of the role of managers throughout the pandemic in supporting new recruits and lower skilled staff, on behalf of the Chartered Institute of Management. 
Over the last few years Claire has also worked with the Institute on a range of education and skills research including:
a mapping study of work experience opportunities across England
an evidence review on the learning experiences of women returners
an evidence review on traineeships
an assessment of the progress of Learning and Enterprise Partnerships in preparing for T-levels.