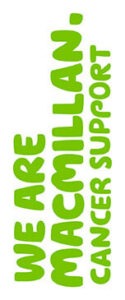 Macmillan Cancer Support is a registered charity that aims to improve the lives of people affected by cancer. They are a source of support, helping with all the things that people affected by cancer want and need. It's not only patients who live with cancer, Macmillan also help carers, families and communities, providing more than just medical support. They guide people through the system, supporting them every step of the way, as well as funding nurses and other specialist health care professionals and building cancer care centres.
Macmillan is committed to the ongoing development of its staff. As part of a wider programme of activities to support Clinical Nurse Specialists (a Cancer Workforce Development Strategy has been developed), Macmillan has piloted a coaching programme in London and the South East. Research Partners was commissioned to conduct an evaluation of this pilot.
The evaluation involved interviews with senior staff at Macmillan, the coaches, and most importantly the nurses involved, as well as their line mangers. The aim was to identify the impacts of the programme on the individuals involved and those they work with. The project completed in May 2013 demonstrating some very interesting and positive outcomes and we are now evaluating phase 2 of the pilot which is taking place in other regions.