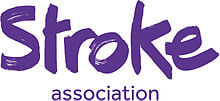 The Stroke Association is the only UK wide charity solely concerned with combating stroke in people of all ages.
An important part of the support that the Stroke Association offers stroke survivors and carers is their Communication Support Service. Through this medium the Stoke Association helps those who are living with the effects of communication difficulties. The service is delivered through support in group workshops, community activity and one to one volunteer support. It aims to create opportunities to develop communication strategies, help rebuild confidence and get back to life after stroke.
The evaluation also asked health professionals, service providers and volunteers and carers about their experiences of using the service. The evaluation evidence will help health professionals and commissioners better understand the services.
Research Partners completed a nine month evaluation of the Stroke Association's Communication Support Service in Hampshire. This was primarily a user based evaluation, collecting the views of stroke survivors with communication difficulties who were using the service through focus groups, individual interviews and surveys. The results were used to help the Stroke Association evalute the success of a new model of service provision and continue to improve its services.