We headed out earlyish so we could have a whistle stop tour of Bilbao in an afternoon. Arrived in time for lunch in the old town. Had pinxtos (of course its tradition here) and lots of them in Plaza Neuva. Abi had a quick play in a park (bit of theme developing here for our hols you'll have noticed) before we took a cultured stroll up the river towards the Guggenheim crossing some fabulous bridges and taking in the amazing sculptures.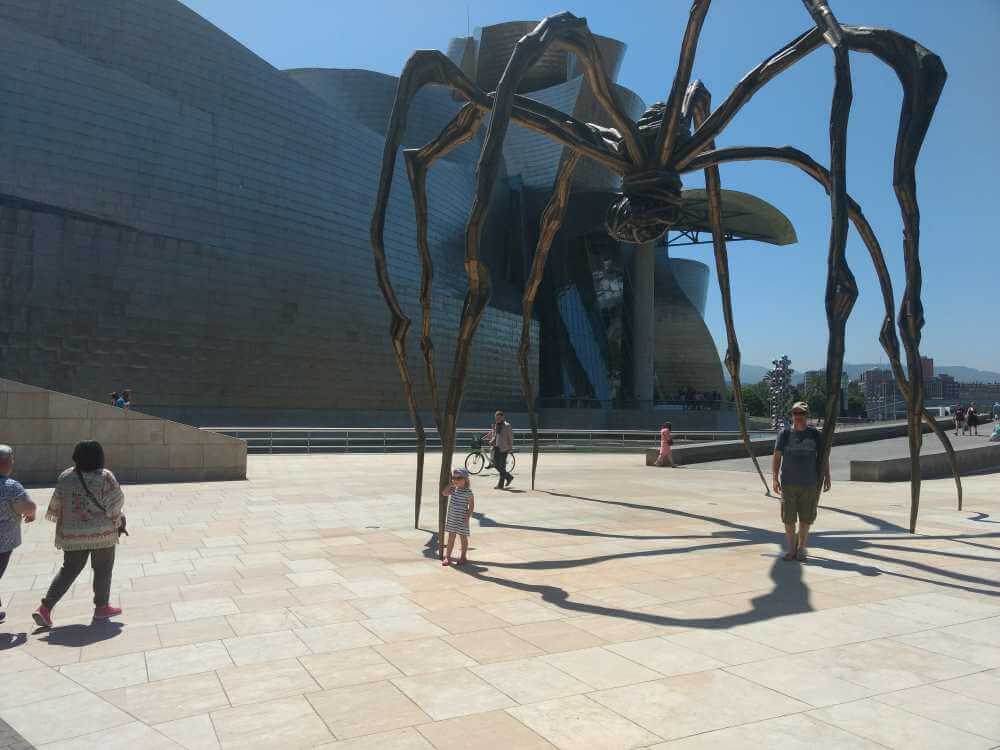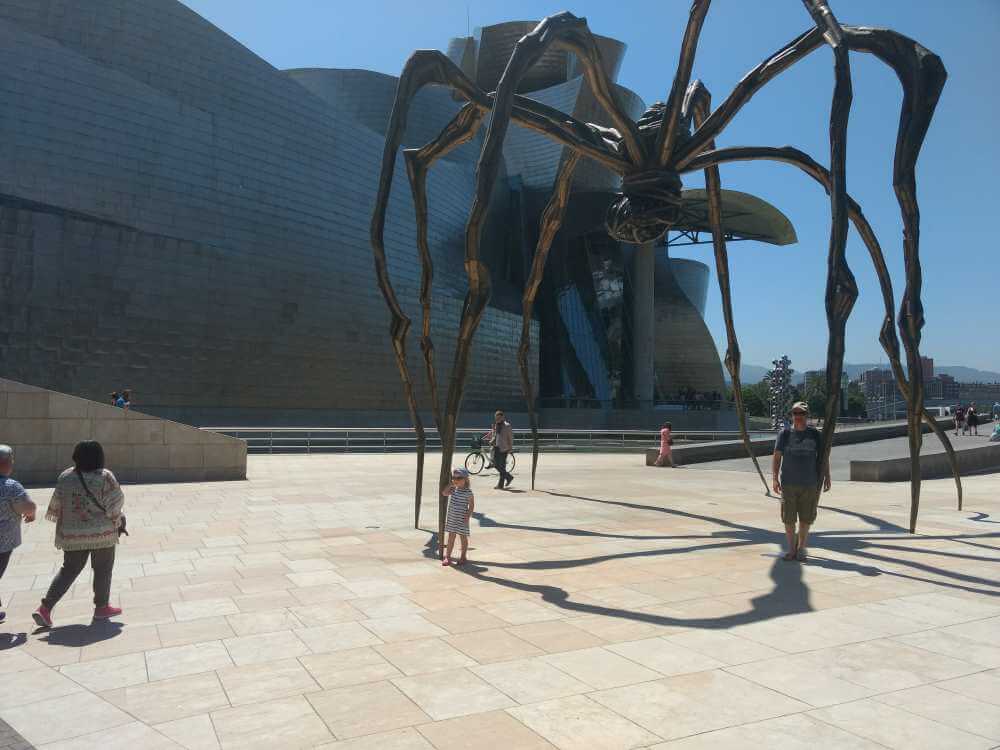 When we finally hit the iconic building itself, it didn't disappoint and looked beautiful shining in the sunshine.


All very hot however, so we cooled off at the adjacent park and Abi and Matt got soaked in the dancing fountains.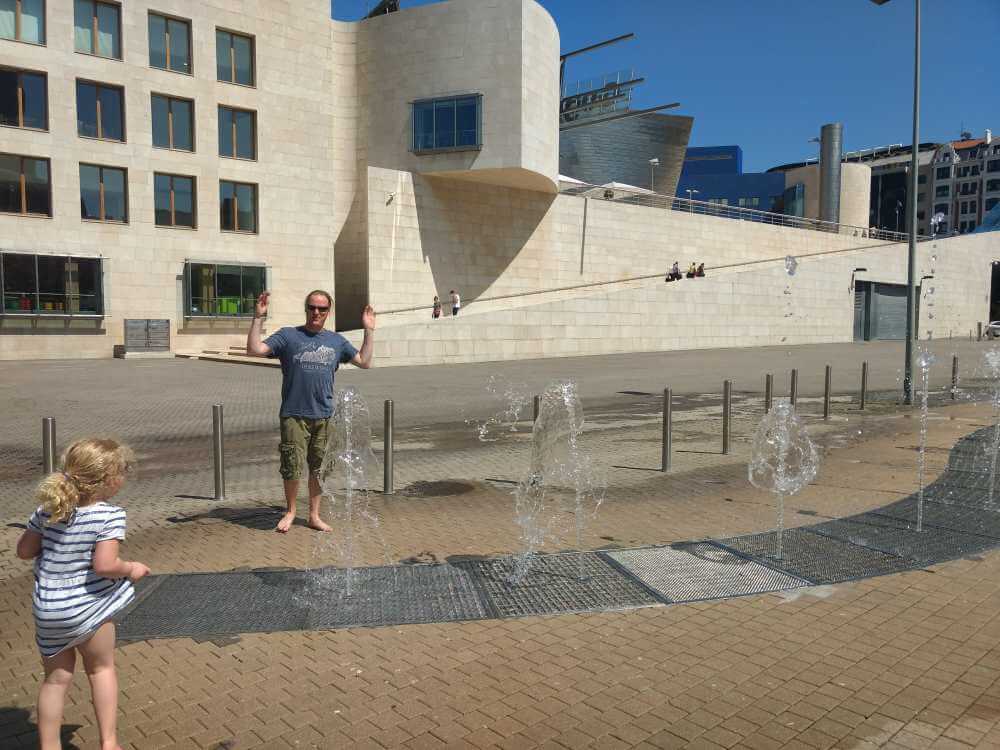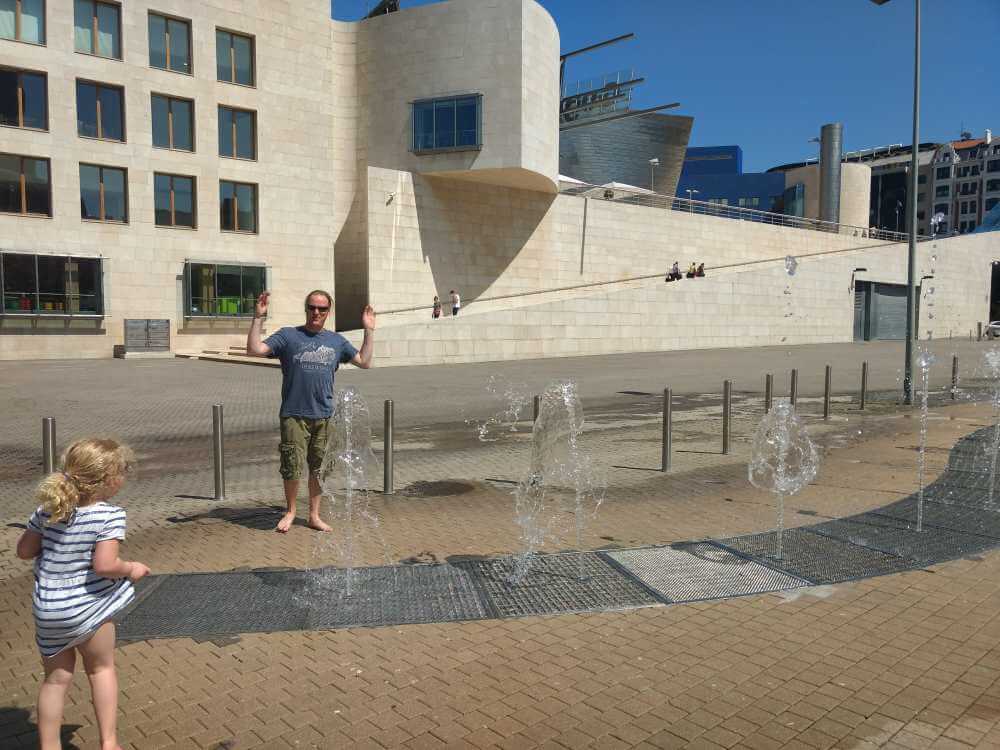 Then another park…. (they are on every street corner in Spain!)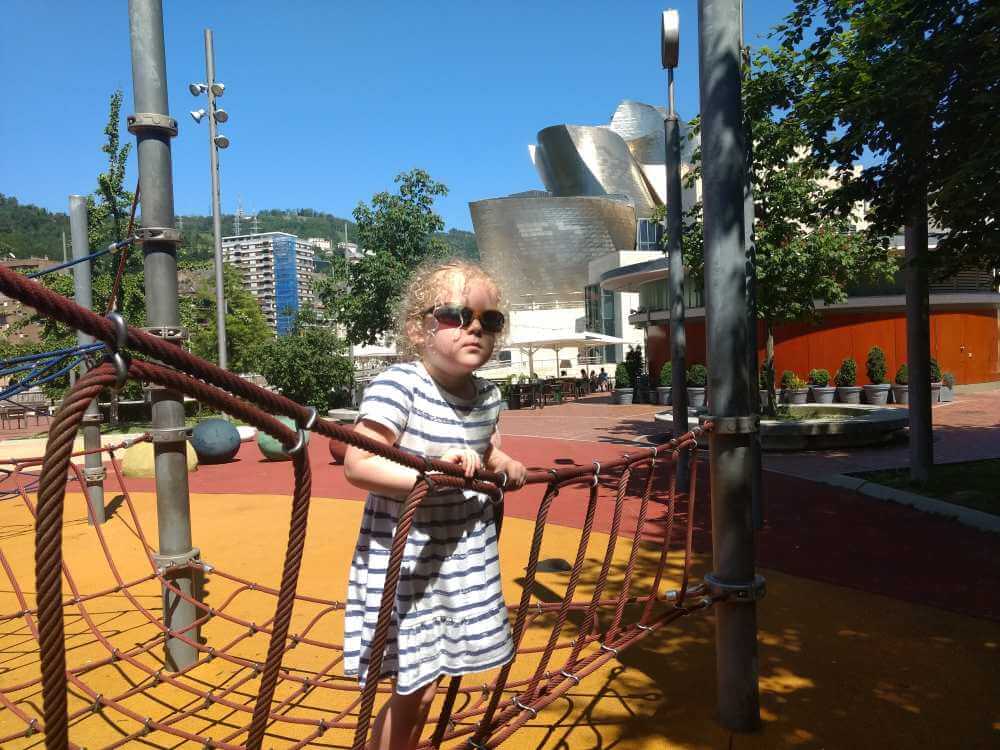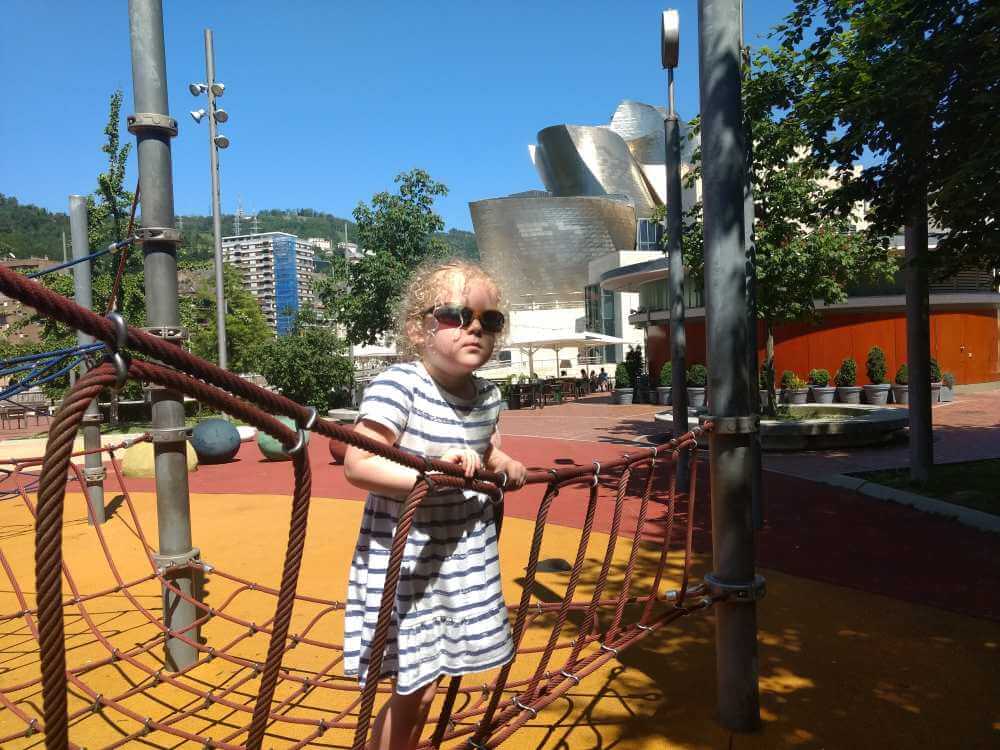 Time to head off, so back to the van for the journey to San Sebastian and our campsite Igueldo in the hills above the city.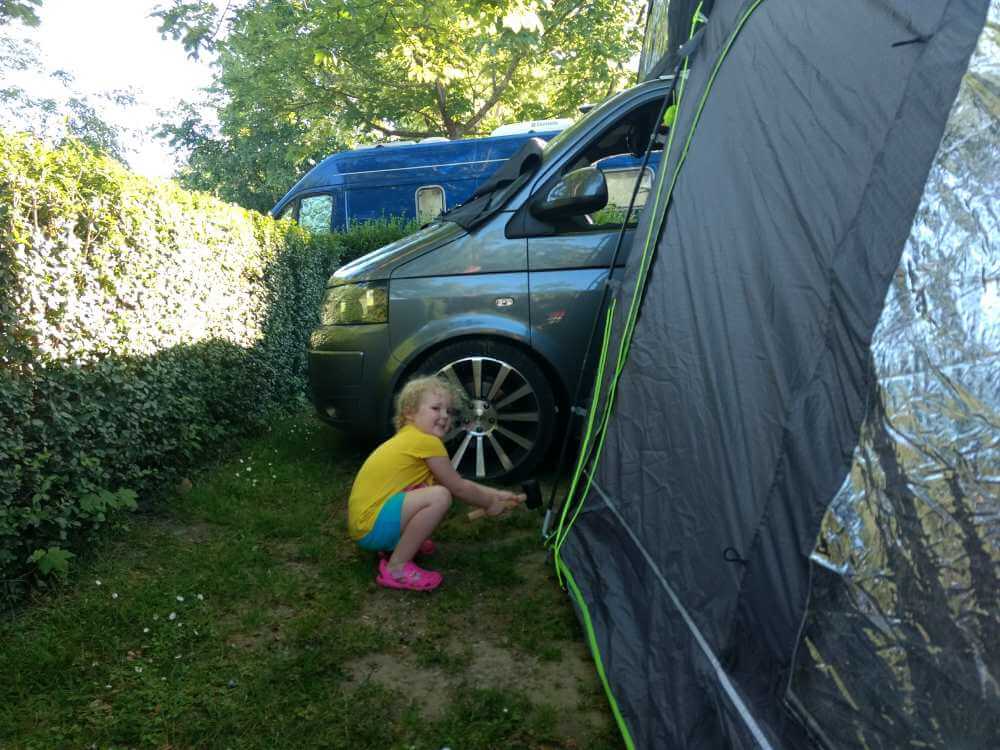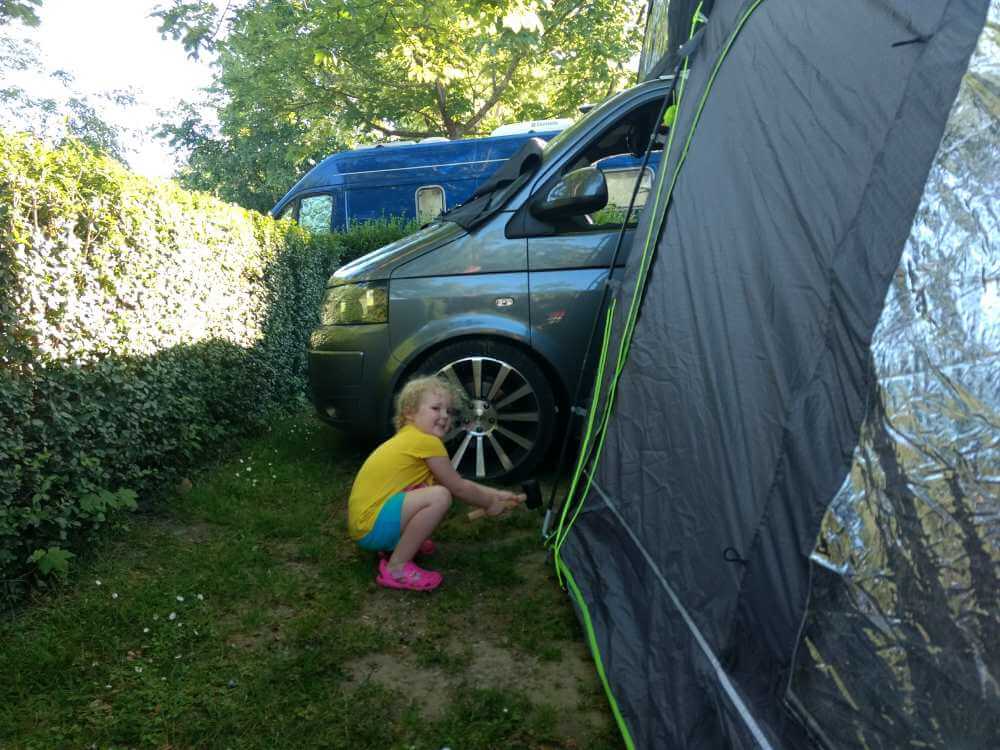 Abi and Matt's favourite thing: cooling off in the fountains
Claire's favourite: being very cultured (ahem), the Guggenheim