We work for a range of charities as well as national and international policy makers who value our flexible, responsive and knowledgeable contributions to their research agendas.
We provide robust evaluations and research insights, based on our understanding of research processes and client needs. We can offer a range of methodologies including both qualitative and quantitative approaches.
Using interviews, group work or more specialist techniques, we explore perceptions in depth. We can review the existing evidence to inform decision making and prevent wheel reinvention. We pride ourselves on providing practical suggestions and outputs with maximum reach and impact. See our list of clients for further details of individual projects.
Testimonial
Evaluating health and social care services is vital to CLIC Sargent to ensure that the service we deliver achieves the outcomes we aim for and meet our service users' needs. This is important for charities like us who need to account for money spent and ensure donors understand the value of their contribution. When we were implementing a new outreach nurse educator service to help children with cancer and their families feel more confident in accessing local care, we asked Research-Partners to undertake the evaluation. From the outset they brought great ideas to the table, such as how to evaluate alongside innovative methods of engaging stakeholders to give their feedback, using a mixed-methods approach.

Throughout the two-year project, Claire and Jane were easy to communicate with, offered constructive challenge and support, delivered exactly what they said they could within expected timescales, at various check-points, and within budget. The resulting report provided a comprehensive picture of our service development and will be a platform for us to continue to influence safe care closer to home for children with cancer.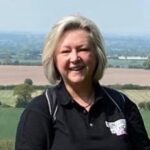 Jeanette Hawkins
Chief Nurse CLIC Sargent