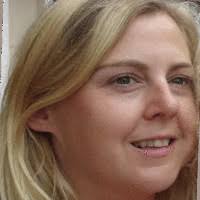 Claire Tyers founded Research Partners in 2011. Claire is a highly experienced social researcher having managed research and evaluation projects for 20 years. Claire prioritises client relationships and taking a practical approach to problem solving, whilst maintaining the highest professional standards. Claire can work with you to deliver research projects on your behalf or provide consultancy to support you or your team. In addition, Claire can draw on her network of contacts across academia, private sector research agencies/consultancies and fellow freelance researchers to complete projects of any size and complexity. She has extensive experience of both quantitative and qualitative techniques, including cost benefit assessment and assigning value to programme outcomes.
Find out more about Claire Tyers.
Matt Costello is an IT specialist, and has worked for a range of public and private sector clients for over 25 years to provide bespoke data management and web solutions. He supports Research Partners consultants, and provides specific expertise in the analysis of data and content management systems, including data segmentation. Matt also manages online surveys and research recruitment.

Jane Aston is a Senior Researcher at Research Partners.Claire and Jane worked together at the Institute for Employment Studies for over 10 years, conducting a number of research and evaluation projects together. Jane is a qualitative methods specialist, and has considerable experience of managing large-scale evaluations and studies for major public policy clients. She has carried out a range of research looking at issues associated with welfare reform and individuals on the edges of the labour market, including numerous studies on disability, health equality and social inclusion issues. She is highly experienced in interviewing people from vulnerable groups.
Find out more about Jane Aston.
Alice Sinclair is a Research Associate at Research Partners having previously worked with Claire and Jane at the Institute for Employment Studies. Alice specialises in health-related research and is an expert in both qualitative and quantitative methods. Alice has conducted a number of projects examining mental health and occupational health for national government, charities and for international policy makers.
Find out more about Alice Sinclair.
Anne Bellis is a Resesarch Associate at Research Partners has worked as a social researcher for 20 years within academic and more commercial environments. She specialises in researching the experience of disadvantaged groups, including those from migrant and refugee communities. Her research portfolio, however, is extremely broad and she is particularly able to apply her skills to qualitative research where it is essential for those involved to be given a voice in the research process.
Find out more about Anne Bellis.