Stopped here at an 'Aires' site (free stop overs for camper vans & motorhomes). Idyllic spot with a lake to one side and the elephant enclosure of the wildlife park to the other.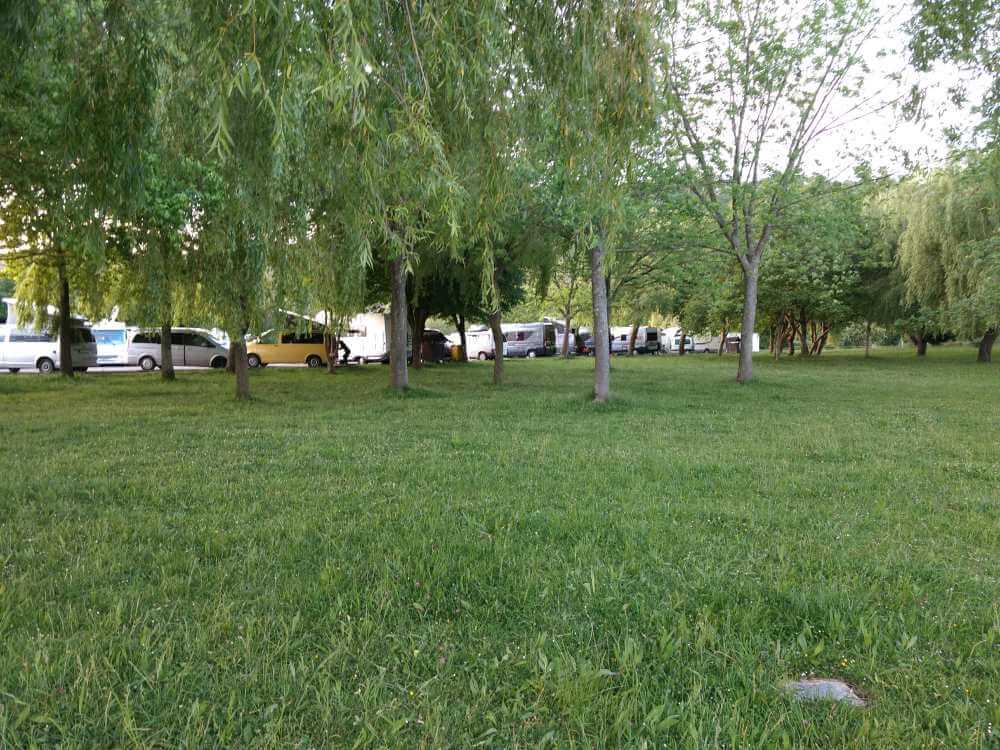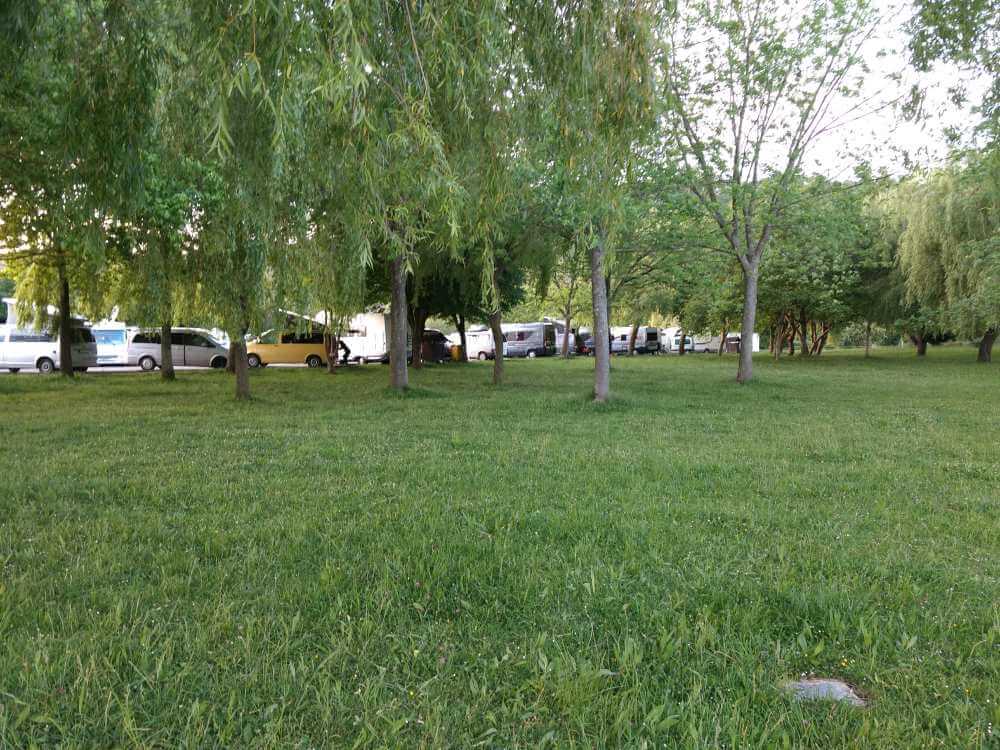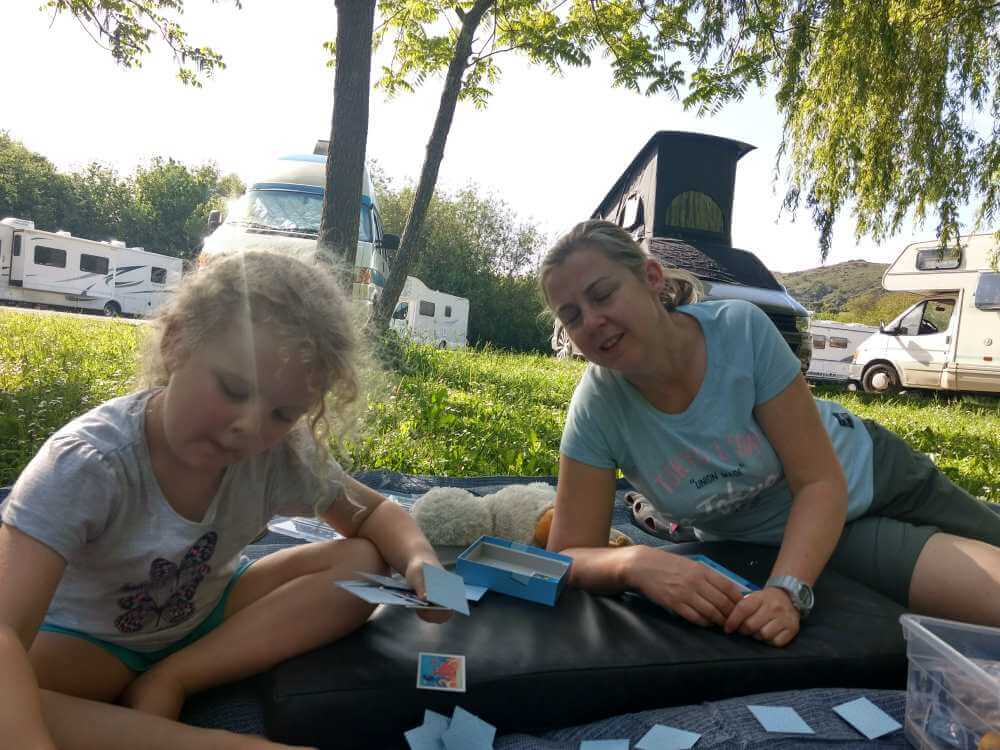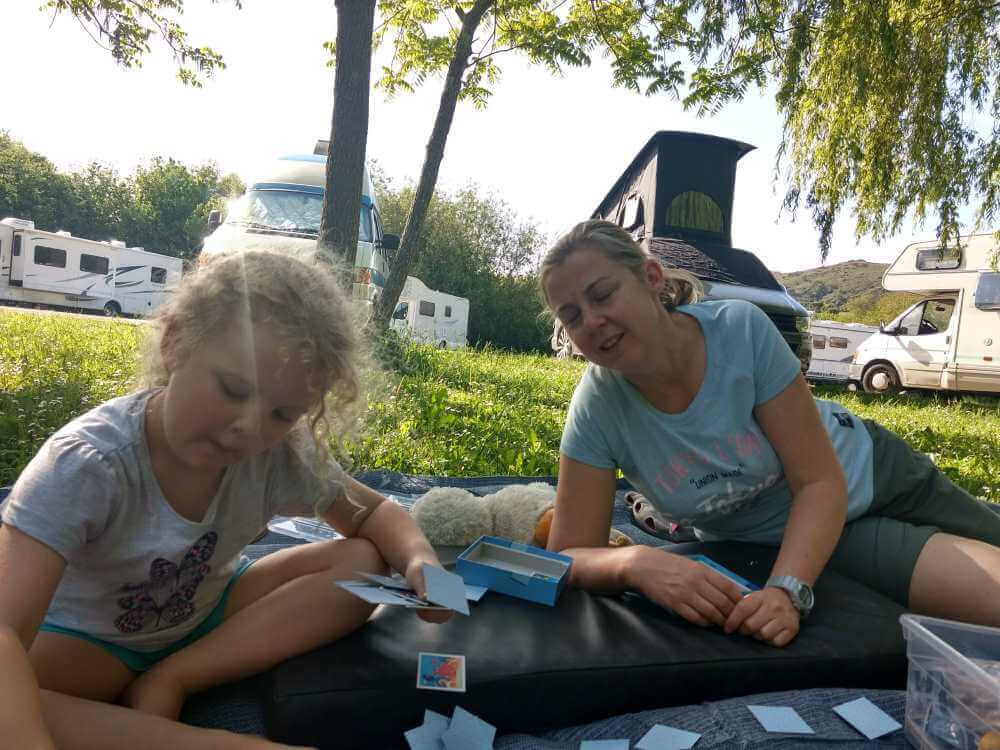 Visited an enormous wildlife park with elephants, jaguars, tigers, hippos, rhinos, ostriches and so much more. Cable cars go over the enclosures to give you an aerial view of all the animals and you drive around, making stops at the animals you want to see. Abi got to feed & stroke a Giraffe! The enclosures are massive and set in a beautiful natural park. So much to see and do we were a 'bit animaled out' as Matt put it by the end of the day. One exhausted but very happy little girl who just had enough energy to paddle in the lake before bed. Massive electrical storm in the night after a day of high temperatures.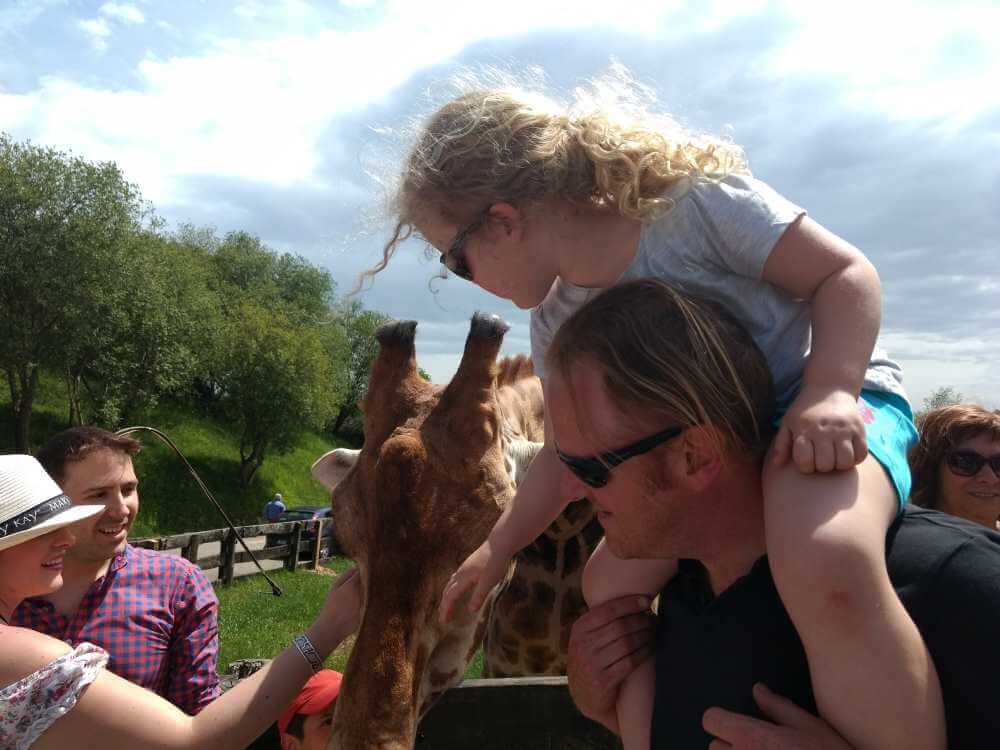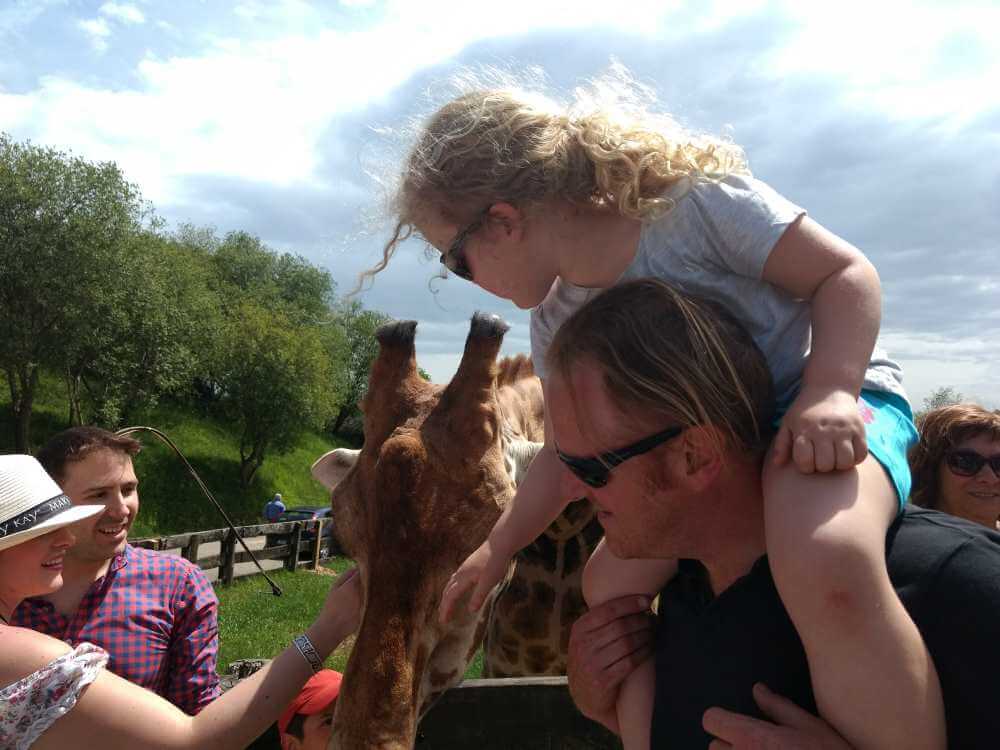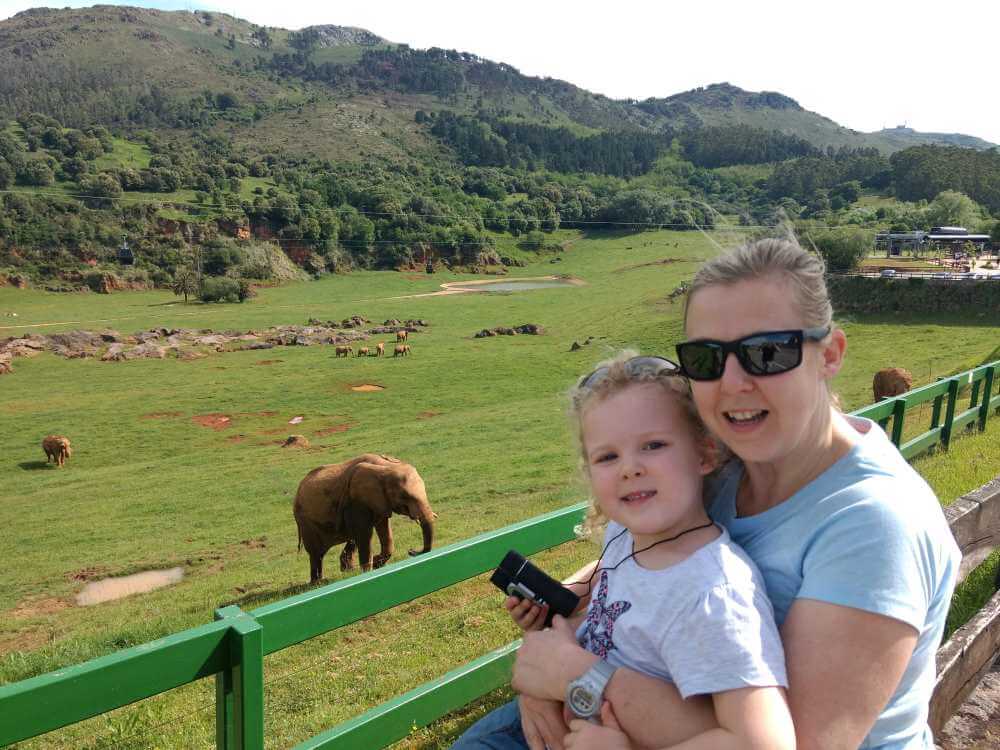 Stayed 2 nights as it was so nice.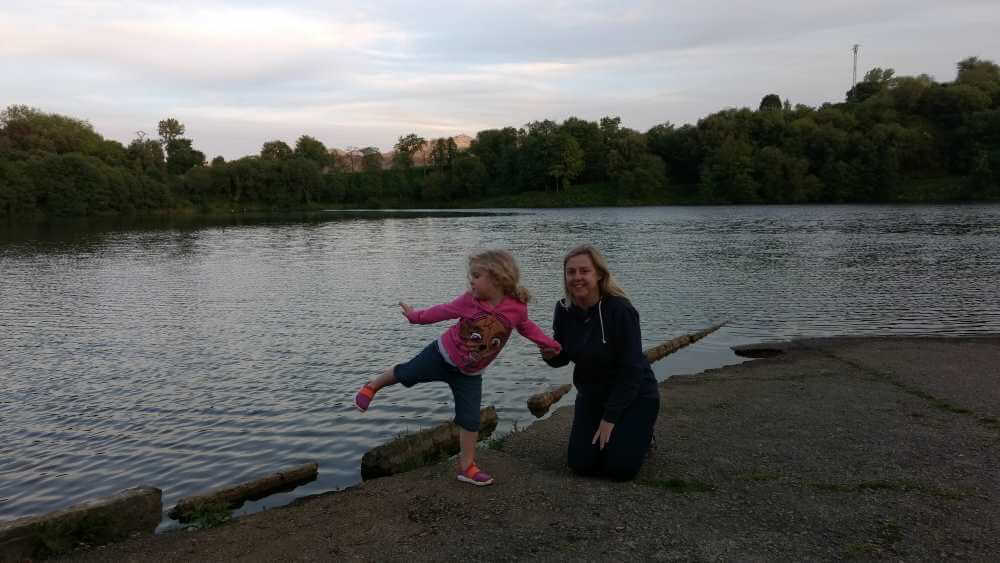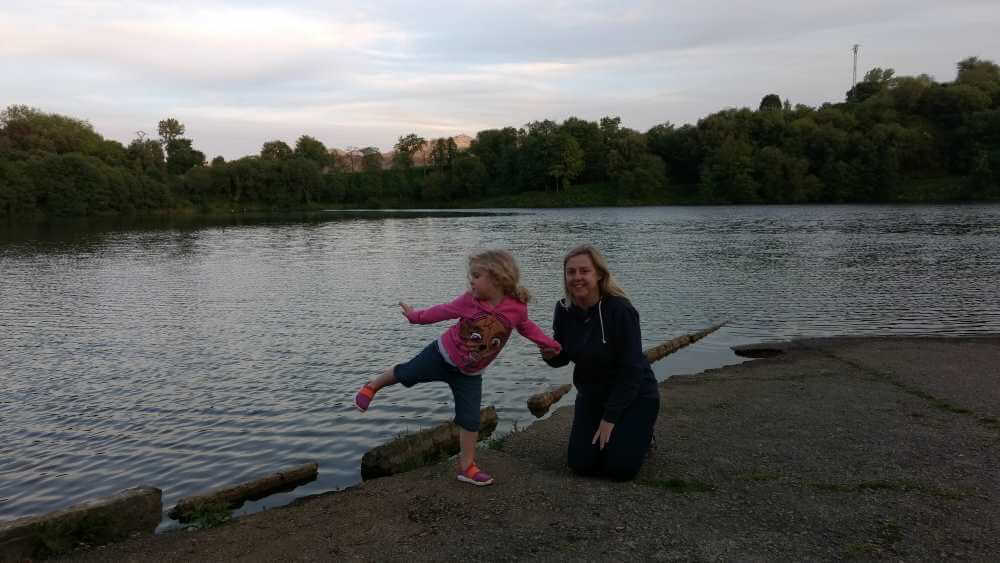 Our favourites things:
Abi – feeding giraffe & going on a cable car for the first time!
Matt – seeing load of brown bears running around in their massive enclosure and climbing up their very own [small] rocky mountain
Claire – the gorillas who were amazing – especially the mother and her new baby!