Took the bus down the hill into the old town, had a little explore then popped onto the beach for a swim. The city is beautiful, set along a sweeping bay with an island in the middle.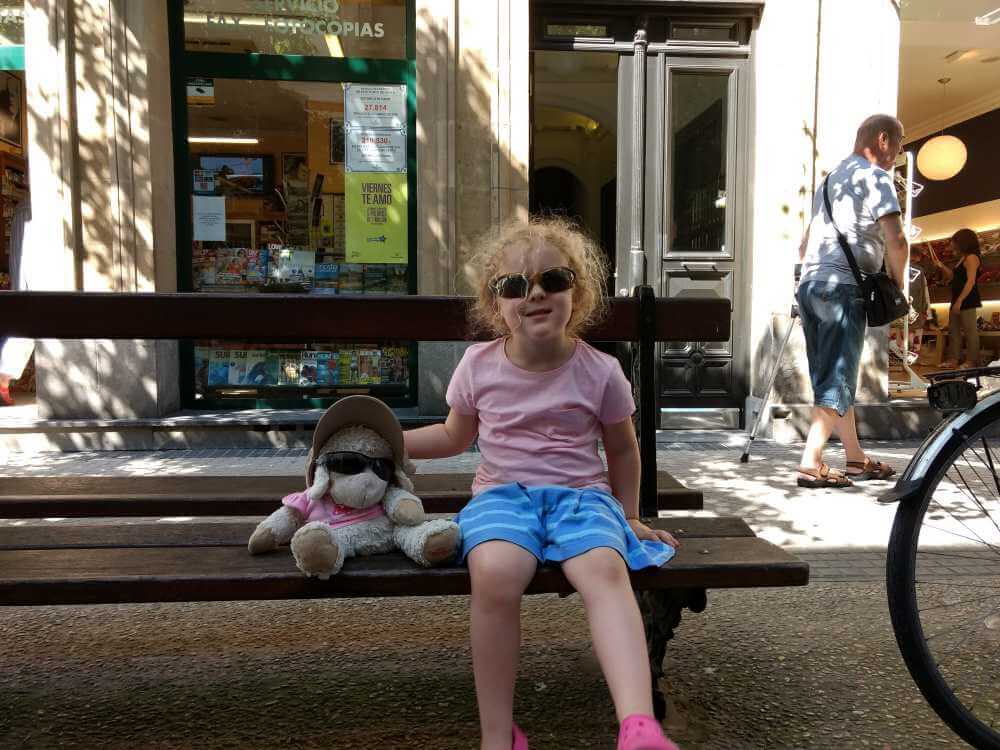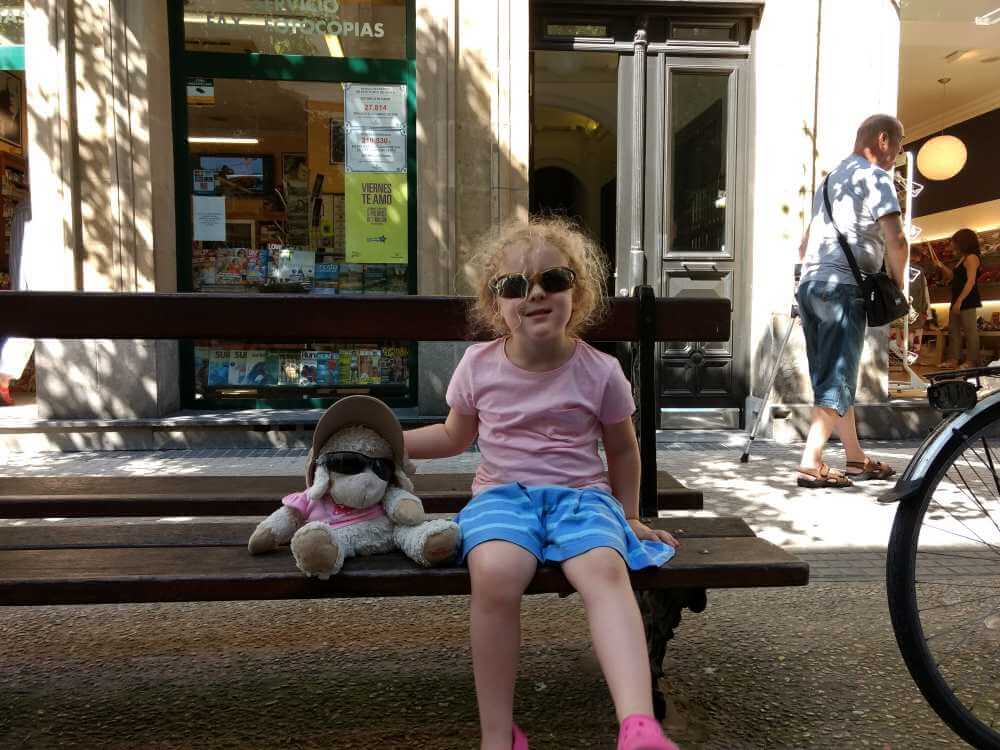 One of the hills has a huge Jesus statue on it, apparently drawing comparison with Rio (maybe our next trip?).
The old town is very pretty, dominated by a huge cathedral.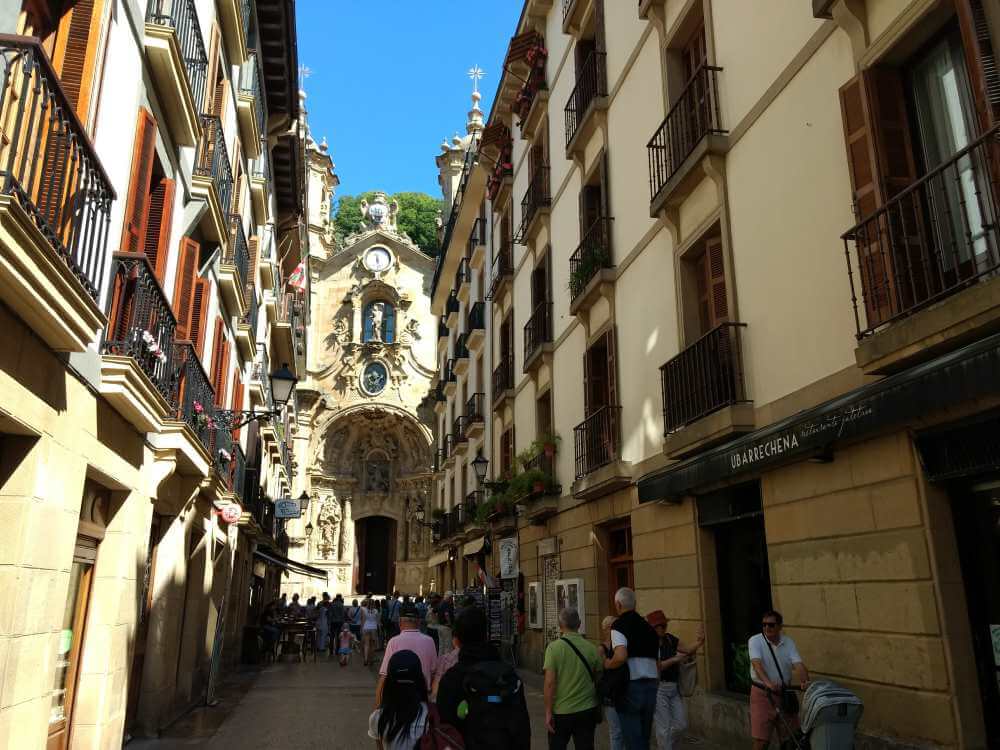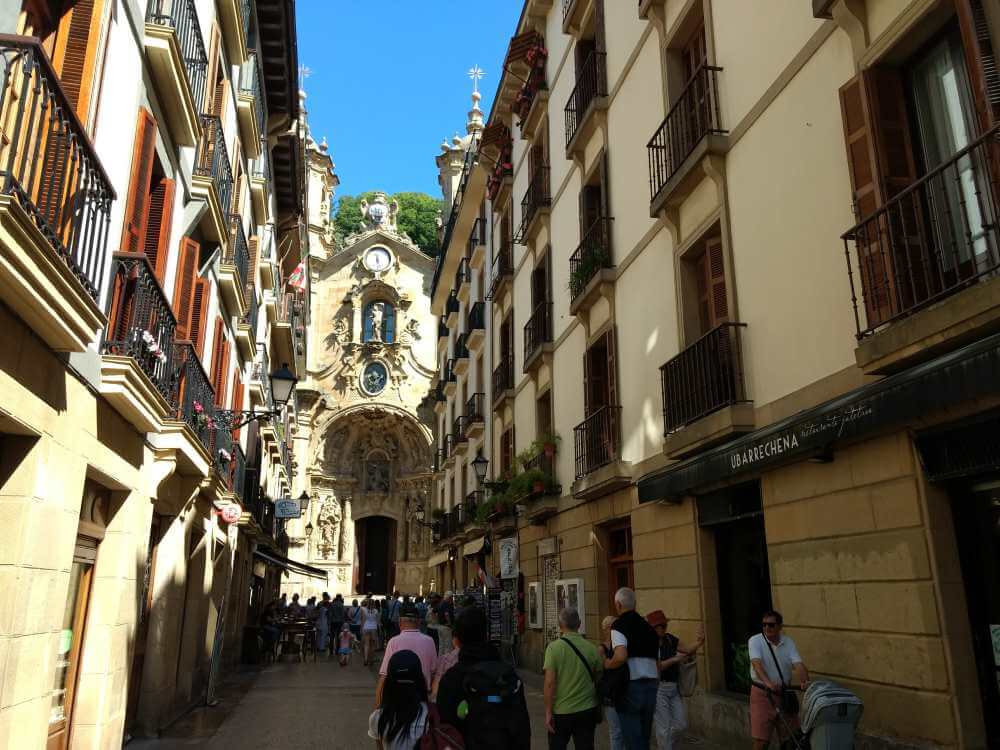 Pinxtos for lunch, the town in famous for them, then an ice cream in the square. Abi and Matt besieged by Spanish school kids all practising their English.
All very hot though so we popped on the bus home for an early retreat to our shady pitch (no. 70, we think it one of the best on the site). Abi made friends with a French boy, Tom, and they played happily.
Everyone's favourite thing: swimming in the bay